ديدو دب Box
Regular price

Dhs. 289.00

Regular price

Sale price

Dhs. 289.00
This collection is guaranteed to steal the heart of your little one and you. We can't tell you how many hours we've spent reading these books at home, in cars, on planes, and everywhere in between. 
The lovable character Deedo Dub (ديدو دب) and the movable parts in each page make it perfect for toddlers. The amount of details in each page make it entertaining for a ridiculous amount of time. 
The box includes these three books:
- ديدو دب عطلة سعيدة
- ديدو دب غواص الأعماق
- ديدو دب سفاري الديناصورات
If you are looking for a gift for a toddler, look no further! This box is the perfect gift for any occasion. Delight in the wide-eyed wonder that accompanies each turn of the page as your little one embarks on extraordinary adventures with Deedo Dub (ديدو دب).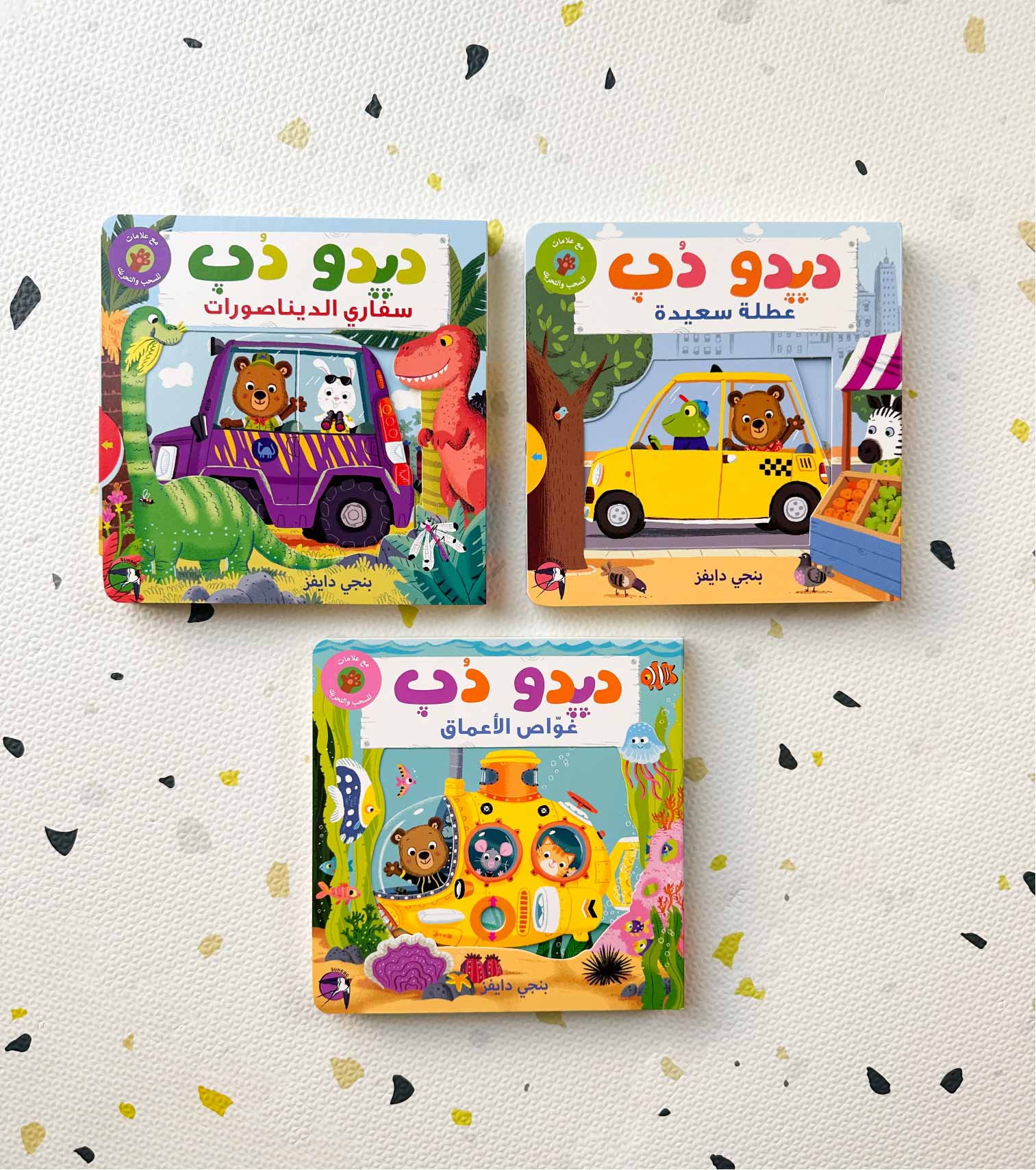 FAQs
Do you ship internationally?

At the moment, we only ship to the United Arab Emirates. 
Do you accept cash on delivery?

We only accept online payments. 
Can I get a refund?

Our boxes are non-refundable.